Bilingual Doctor in Medellin
Specialized in treating Expats and Tourists in Medellin.
General Practitioner with 16 years of experience, working in outpatients services and also in emergency rooms.
Medical service in both English and Spanish at our private practice at Calle 19A #44 – 25. Consultorio 2401, 24th Floor, Torre Salud y Servicios – Ciudad del Rio, Medellin.
Experienced in treating acute and chronic diseases, assessing traumas, providing preventive care and health education to adults and children.
Also, house calls available in the privacy, convenience, and comfort of your house, hotel or office.
I am a Bilingual General Practitioner, born and raised in Medellin, Colombia. I studied Medicine at Universidad Pontificia Bolivariana, the 2nd oldest Medical School in Medellin.
I completed my Internship at the University of Texas at San Antonio and practiced in both the UTSA Hospital and the VA Hospital At San Antonio, Texas. I returned to Colombia to work for the Colombian National Insurance, Coomeva EPS for 7 years.
I improved my skills in Family Practice and worked at ERs and Outpatient Services, treating both acute and chronic conditions, and all kind of trauma injuries, prenatal care and Coomeva´s growth and development children´s program.
Graduated from Occupational Health at Universidad CES, I worked with Insurance companies and Occupational Health Clinics, following up on cases of work-related accidents and diseases.
My desire to have a deeper connection with my patients outside the Colombian Heath system limitations and my Fluent English turned my career direction, and I started working with the Expat community in Medellin and also foreigners visiting the city.
I firmly believe that the foundation of a good doctor-patient relationship is trust; listening to all patients concerns, learning about the patient's background, believes and emotional support circle, and explaining in detail the origin of his condition is the first step to overcome any health challenge.
Our Medical Practice in Medellin
New medical rooms are located in Ciudad del Rio in Medellin. We are open Monday to Friday 8.00 am to 6.00 pm.
Online consultations can be arranged at short notice should the need arise.
For appointments or any other requirements please contact Nurse Cielo or Guillermo Aristizabal, either of whom who will be happy to help schedule your appointment.
Should you need an introduction to a Plastic Surgeon, Eye Surgery Specialist or advice on Health Insurance Policies in Colombia we can assist.
PLASTIC & RECONSTRUCTIVE SURGERY
IN MEDELLIN
Dr Felipe Muñoz, Plastic Surgeon
BLOOD & LABORATORY TESTS
IN MEDELLIN
BioReferencia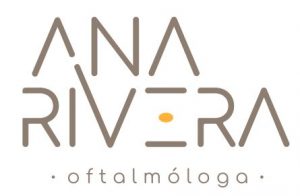 LASIK EYE SURGERY
IN MEDELLIN, COLOMBIA
Dr Ana Isabel Rivera
BLUE CROSS - BLUE SHIELD
HEALTHCARE
Safe, Quality, and Affordable Healthcare.
Interested? PLEASE CONTACT ME TO DISCUSS FURTHER.